PlayerEvals is an online platform that allows coaches to easily create, fill out, and send professional looking evaluations to athletes and their parents.
OUR EASY WORKFLOW KEEPS YOUR ORGANIZATION RUNNING SMOOTH
Get in touch with us now, we personally talk to all of our customers to ensure you get setup properly. Also, we love to get your feedback. This platform was built by coaches, we want to talk to you about how we can continue to improve.
We make sure your evaluations look great on everything, from a phone to a full-sized desktop.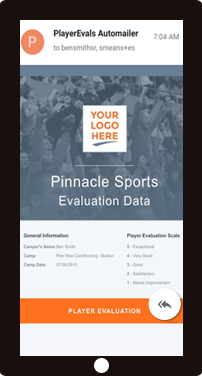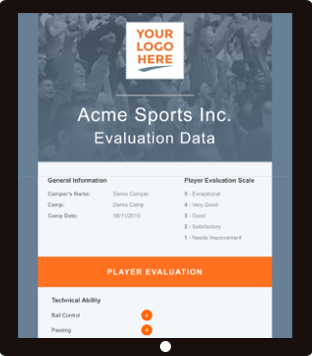 Evaluations are the main point of contact with your parents. Your logo and your marketing message are presented in an attractive email format.
ne size does not fit all. Between different camps and different positions, we let you create custom evaluation templates tailored to your needs.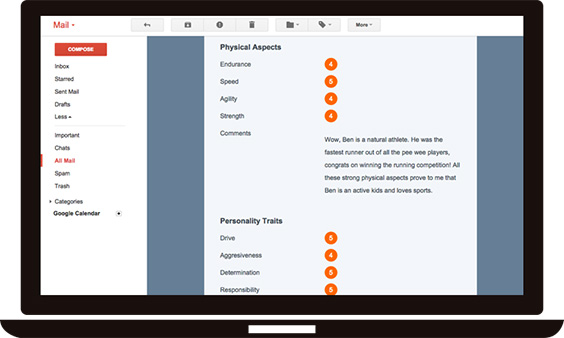 PROVIDE GREAT EVALUATIONS THE EASY WAY
Our evaluation management system makes it simple for you to quality control the feedback sent out by your coaches.
Import your list of players directly from a spreadsheet.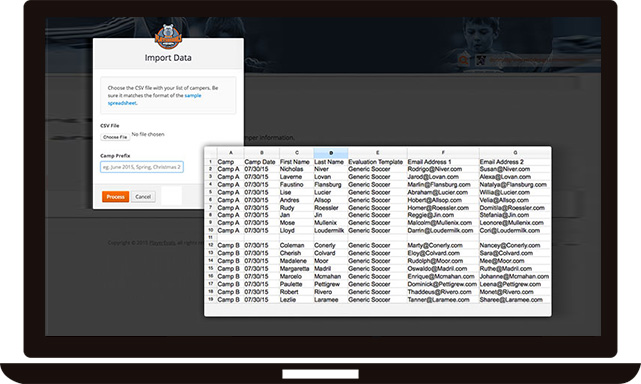 Coaches can fill out evaluations right from their phones. Our mobile-friendly system streamlines your evaluation process.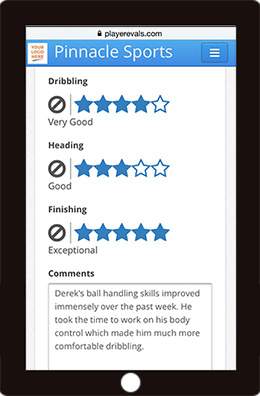 See evaluation status at a glance. Quality check responses as much or as little as your like before the evaluations are sent.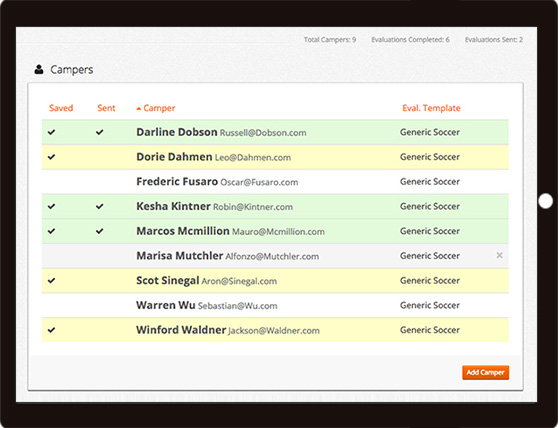 Our simple pricing structure let's you focus on developing your athletes.
This price is for organizations with less than 2000 athletes. If you have more than 2000 athletes, please contact us for a quote.
Sign up now and your first month is free!
Interested in PlayerEvals but don't have time right now?
Click below and we will follow up with you...
PlayerEvals.com is what happens when a professional athlete and a former Microsoft programmer team up to solve a critical task: sending evaluations to athletes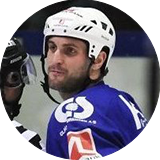 Donny has been in the hockey world for over 30 years, playing NCAA D1, AHL, ECHL, and in top tier European leagues. As a coach, Donny has worked with kids and adults of all ages and skill levels. It's Donny's job to make sure that our system meets the needs of your coaches, parents, and staff.